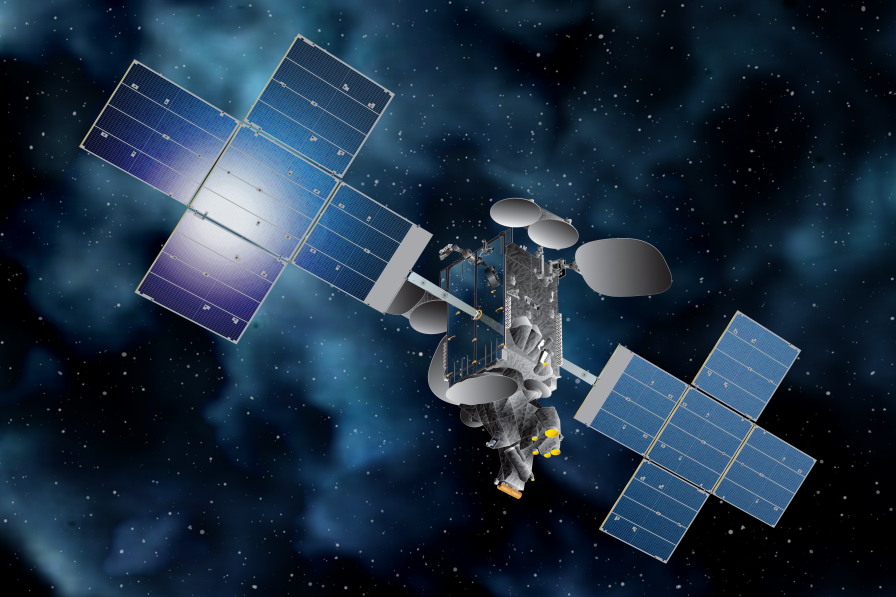 (Image Credit: Telesat)
Initially scheduled for a late-August launch, the Telstar 18 mission has been pushed back to No Earlier Than (NET) September 9th. This is a follow-up mission to the July 22nd launch of the higher-numbered Telstar 19, allowing Telesat to further expand their coverage of the Asia Pacific region.
Gunter tells us that the Telstar 18V is a communications satellite with two high throughput payloads, one in Ku-band and the other in C-band. It will be based on the SSL-1300 bus with an electrical output of approximately 14 kW. Perhaps my favorite spec is that it will have 4 × SPT-100 plasma thrusters.
As for launch details, it is anticipated that the launch will utilize the new Block 5 B1049 first stage booster, which will take off from pad LC-40 at Cape Canaveral and then land on the Autonomous Spaceport Drone Ship "Of Course I Still Love You" at a position approximately 650 km to the East.
As we get closer to this new launch time, we will continue to bring you updates and most importantly a link and a reminder of how to watch live!
Resources: