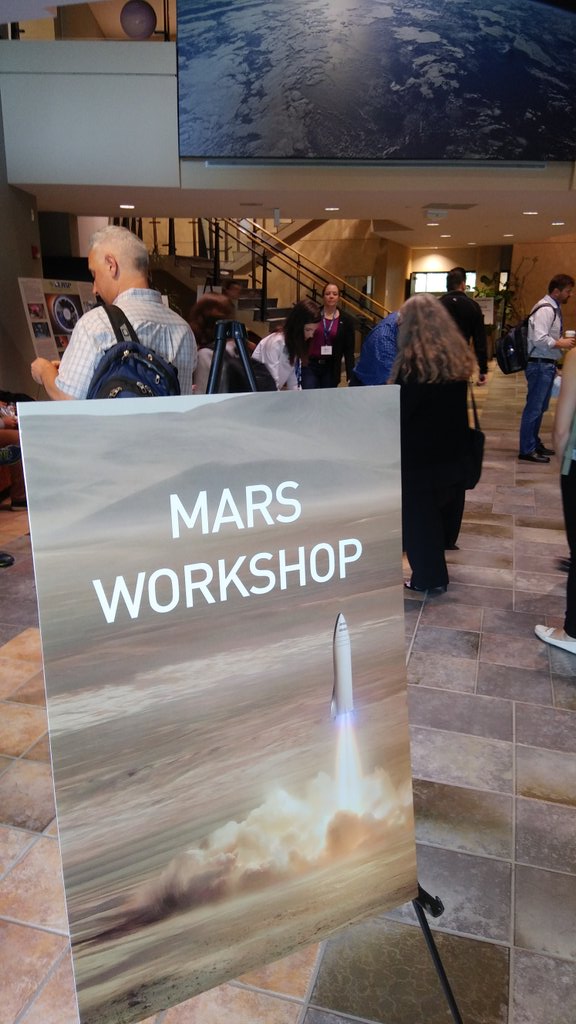 (Image Credit: Dr. Phil Metzger @DrPhiltill)
Last week, SpaceX hosted a closed-door. invitation only Mars workshop, intended to bring together an interdisciplinary team of industry leading experts to discuss the plan for the red planet. Details on this meeting are, as you would imagine, still pretty minimal, but it is encouraging that this sort of thing is starting to ramp up, and the right questions are being asked of the right people.
A recent criticism that has been lodged against SpaceX is that they are very focused and successful with solving the engineering problems required to improve rocket technology and build the pathway to Mars. However, the amount of time spent considering the human factor, and how difficult it will be to keep astronauts alive both on the journey as well as once they have arrived is far less. Challenges ranging from radiation exposure (in space and on the surface) to adequate supplies to the 'dust problem' to basic human interactions all need to be considered and seriously addressed. Since Musk's companies all show a propensity for thinking of the edge cases and surprising us when we think they are missing an angle, I maintain great confidence that what needs to be considered, is well under way.
References: