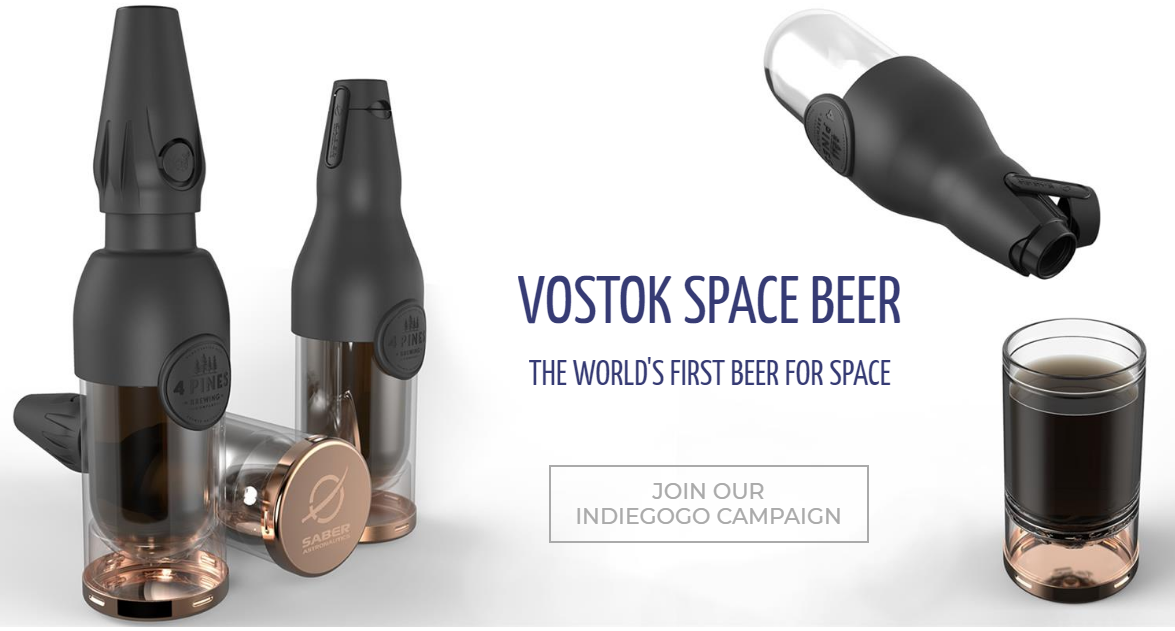 (Image Credit: 4 Pines Brewing Company)
For the short history of mankind in space, there has typically been a prohibition on alcohol consumption once you are up there in orbit. Well, more precisely that rule has been applied to American astronauts – I really can't say about the Cosmonauts except I hope that someone was having a good time up there! The theory of course being that space is a very dangerous place, and it was very expensive to get you up there. As a result, you have to be on your A-game all of the time, conducting important experiments, taking good care of yourself, and not messing up any of the sensitive equipment. Plus due to the outdated methods and equipment still being used to launch goods, it costs about $10,000 per pound to get materials into space. When SpaceX is able to lower that cost (very soon) then firing your case of booze into the heavens with you becomes a lot more doable.
It is a testament to the normalization of space travel that we can now have the conversation about being able to relax in that environment, instead of being a scientist/test pilot/NASA expert 24×7. Granted astronauts in recent times haven't been all business to a fault, but have made time to show the public the more fun side of space, in an ongoing effort to keep people interested in our future among the stars. One recalls Chris Hadfield and his frequent guitar videos to show us at least a little fun being had while on assignment.
Well, if you want to kick back with a cold one while you listen to Hadfield's latest live performance, 4 Pines Brewing Company has just the product for you: they have teamed up with Saber Astronautics to create Vostok – The World's First Beer for Space! They approached this goal as true pioneers and scientists, considering the changes in human physiology effecting alcohol absorption, the challenge of pouring in zero gravity, and even how strange and uncomfortable a beer-burp is up there. I'm just glad that someone is thinking about these things, and it reminds me of the soon-to-be prophetic words from Elon Musk regarding Mars. In his SXSW Q&A, his reply to how we can all help with the space effort was: they will get us there and provide a stable environment where the flowers can bloom, then the entrepreneurs must step up to provide the business and innovation. Small steps like this beer, while seeming perhaps trivial, are actually laying the vital groundwork, critical in allowing basic humanity to exist off of our original home world.
I like to imagine a time in the not-too-distant future where someone will be enjoying the track 'Space Beer' by thrash metal stalwarts and beer heroes Tankard, while on the way to the 4th planet with 'old home' receding in the background, enjoying a fine Vostok.