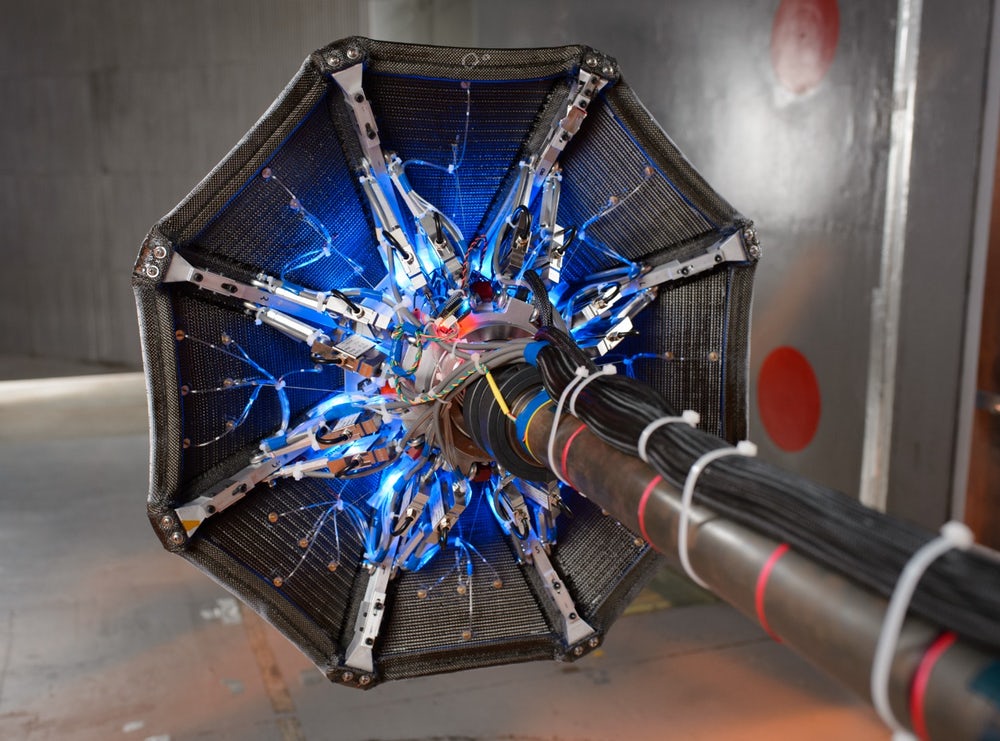 (Image Credit: NASA)
The good folks at NASA have conducted the first flight test of a new foldable heat shield on September 12th, with great success. This new concept is touted as a transformative technology that will enable larger and lighter ships to perform more advanced missions, not the least of which will be both cargo and crew missions to Mars with an enhanced ability to survive the rigors of reentry using a vastly slimmed down system. Any time you can save weight on a spacecraft, that savings can be redistributed to more critical areas, namely additional cargo and scientific apparatus (and pizza ovens).
Called the Adaptive Deployable Entry and Placement Technology (ADEPT), a backronym worthy of Gary Busey, it consists of a 3D-woven carbon fibers arranged in a thick layer, formed on top of a structure which can flex and deploy the shield. This is in contrast to the traditional rigid, heavy, difficult to construct plastic shielding which has been used for decades. It's this sort of novel and creative thinking which will allow us to accomplish more important and ambitious flight objectives, and is another great sign that key decision makers are aligned correctly to move us forward.
You can check out a video of the heat shield here!

References: